Forum rules
Please note items can not be offered for sale on this forum.
Only 240 bottles in the world - any price suggestions?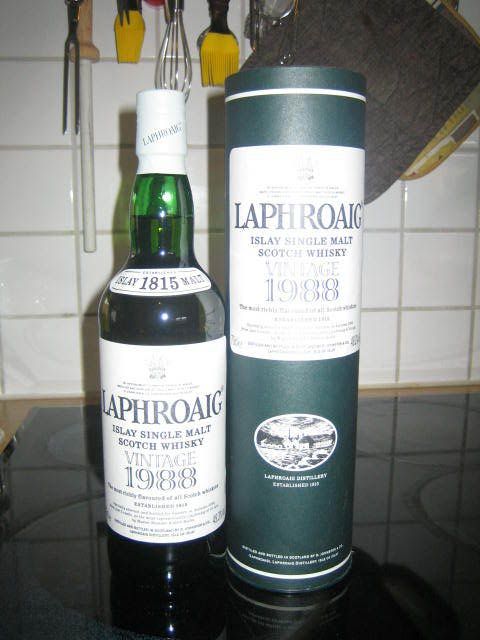 Thanks!
/dapa
[/img]
---
Deactivated Member
Hi dapa,
this looks like the one you told us about in the other thread - special edition for Sweden.

There are a few on here who would like this bottle, myself included. Many would like to drink it, others to keep it as an investment.
But as to the value?
You have only just bought this, the value is what you paid for it or what you can sell it for. I would say there is no other precedent just yet.

You could always offer it for auction on any of the auction sites, the value will then be what you get for it.
MT
---
Cask Strength Gold Member
Posts: 3644
Joined: Mon Feb 20, 2006 9:27 pm
---
New member
Posts: 40
Joined: Wed Jul 02, 2003 1:01 am
Hi,

but I thought, that there should be more bottles and not only 240 or I'm wrong?
---
---
Deactivated Member
dapa wrote:It's either 240 or 360 depending on where you read.
/dapa
Does it not say on the bottle / label?
To command the best prices, limited editions should openly state the number of bottles.
MT
---
The website of Systembolaget (The spirit monopoly of Sweden) clearly states that 2 casks, chosen by Laphroaig's masterblender Robert Hicks have been bottled exclusively for the Swedish market. The total number of bottles are limited to just 360.

Cheers
______________________
Anders
---
Gold Member
Posts: 680
Joined: Sun Mar 16, 2003 2:01 am
the nearest example of a limited edition Laphroaig limited edition would be the 17yo Islay Festival Laphroaig froma few years ago. That was limited to 250 bottles.
That sells for around GBP230 to GBP250.
I would say a fair figure would be around these figures.
http://www.laphroaigcollector.com
always pays fair prices. His name is Marcin. A really nice man.
yours dog (christopher)
---
---
Return to "Collector's Corner"
Who is online
Users browsing this forum: No registered users and 4 guests