Hi guys
I appreciate I haven't been around the forum for a while, sorry, a combination of a new job that means I seem to work every hour, and the wife (she's set up her own business and that needs my support instead of whisky). I still collect, but not so much drinking, as it seems to go down a little too easily!
Anyway, I wanted to ask the opinion of the forum. In a time when i had lots of money and and networked like hell, me and fiend purchased some Memorabilia from Iain Henderson, ex manager of Laphroaig, after he retired from Norfolk.
Now, its time for some of the items to have a new mummy and daddy.
Amoungst the items,were two decanters and a bottle of 15yo laphroaig
The
first decanter
is the actual throphy awarded by the IWSC for the Special Edition Single malt Whisky in 2002 for Laphroaig 30yo. It is signed by Iain himself
close up ..
and the signature on the base ..
The second decanter, is a Laphroaig water jug, which was etched by the distillery,as a Replica of winning the main throphy itself in 1993. Again, signed by Iain.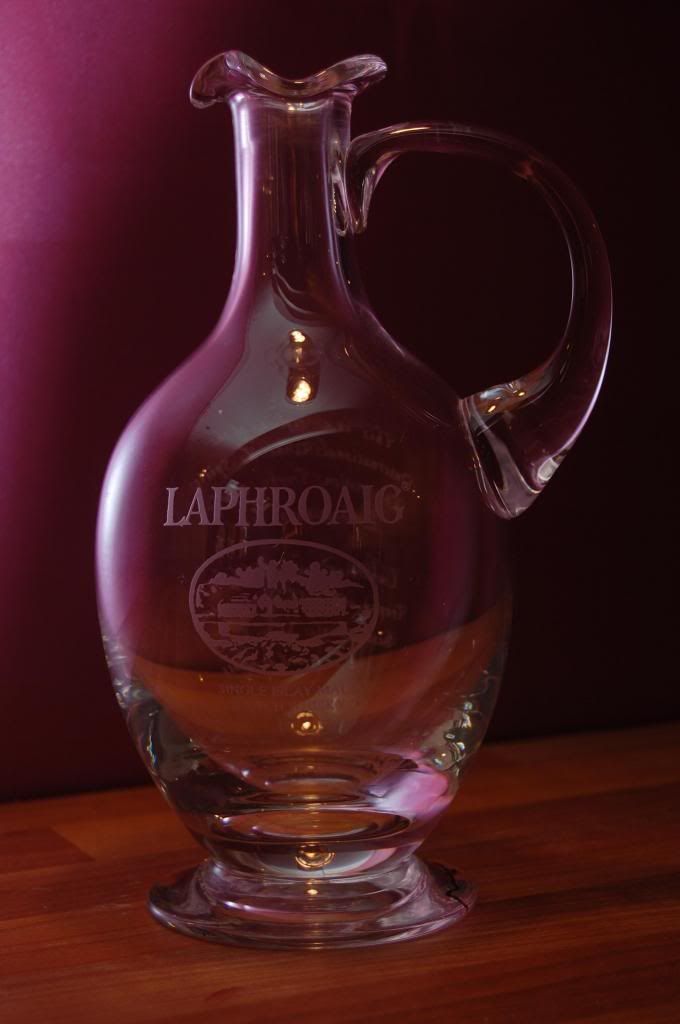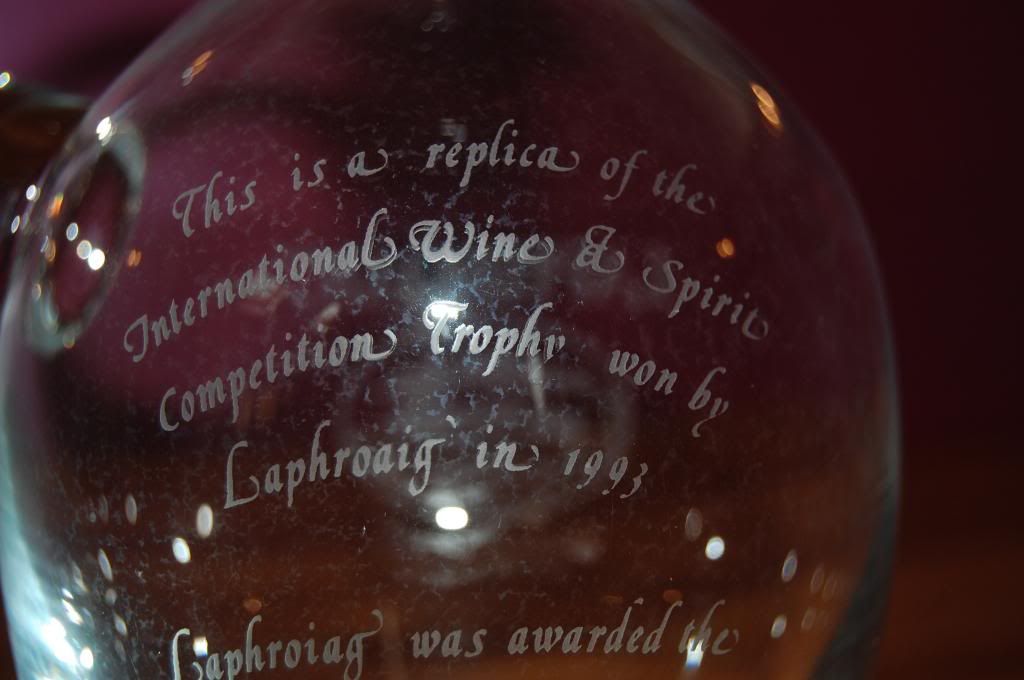 and here its signed ..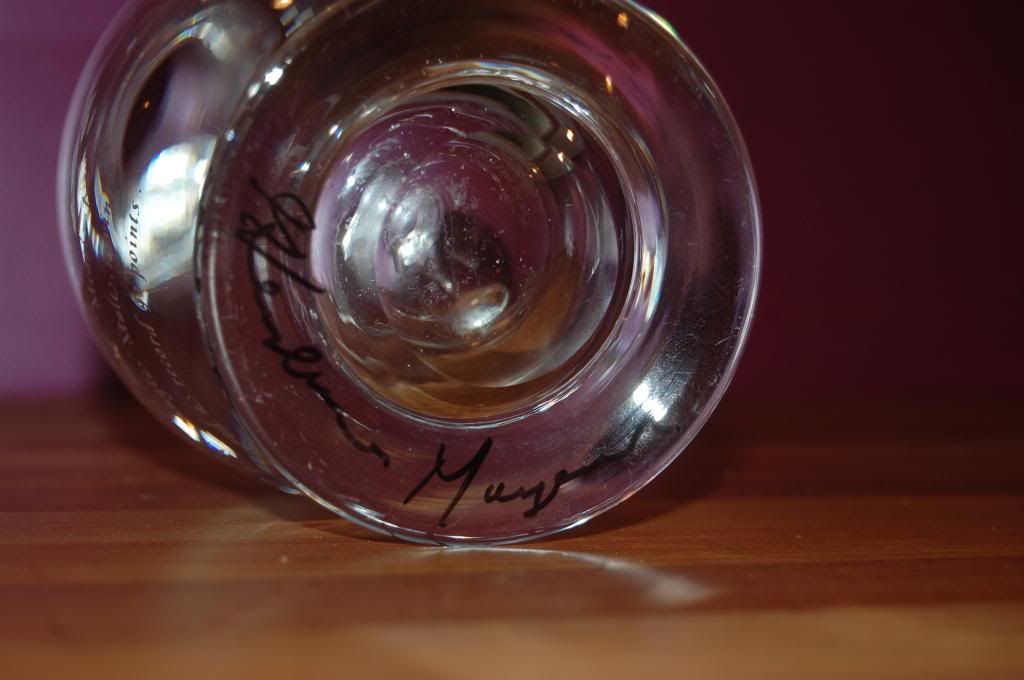 and
Thirdly
, the bottle ...
Here is a link to the the story with Loch Fyne (scroll down three quarters of the page to the picture of iain standing and talking on a stage) ..
http://www.lfw.co.uk/whisky_review/article14-2.html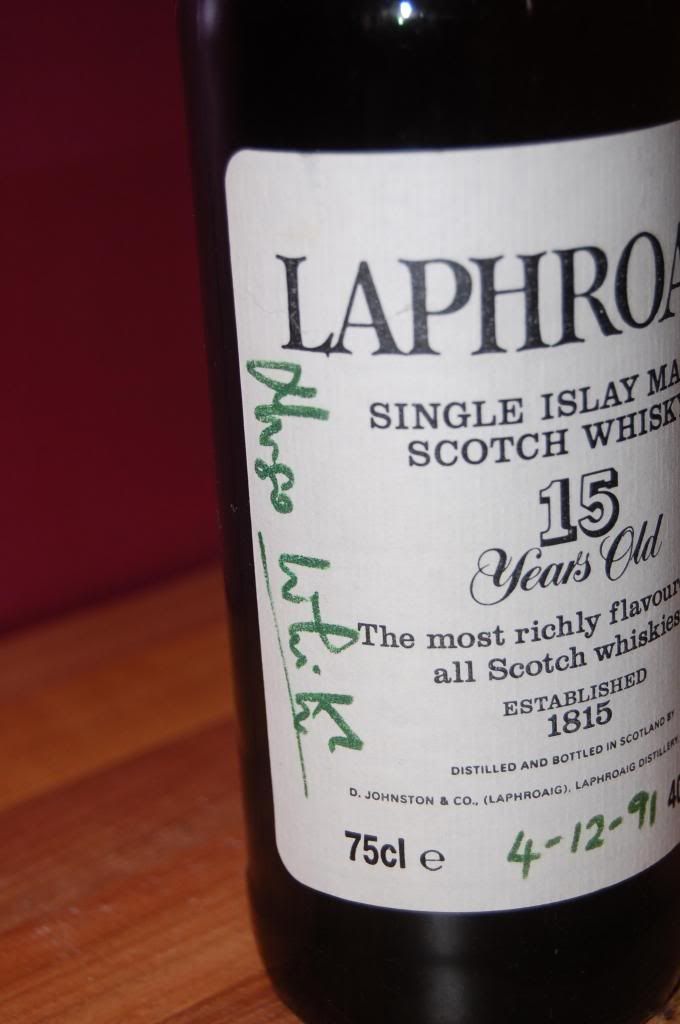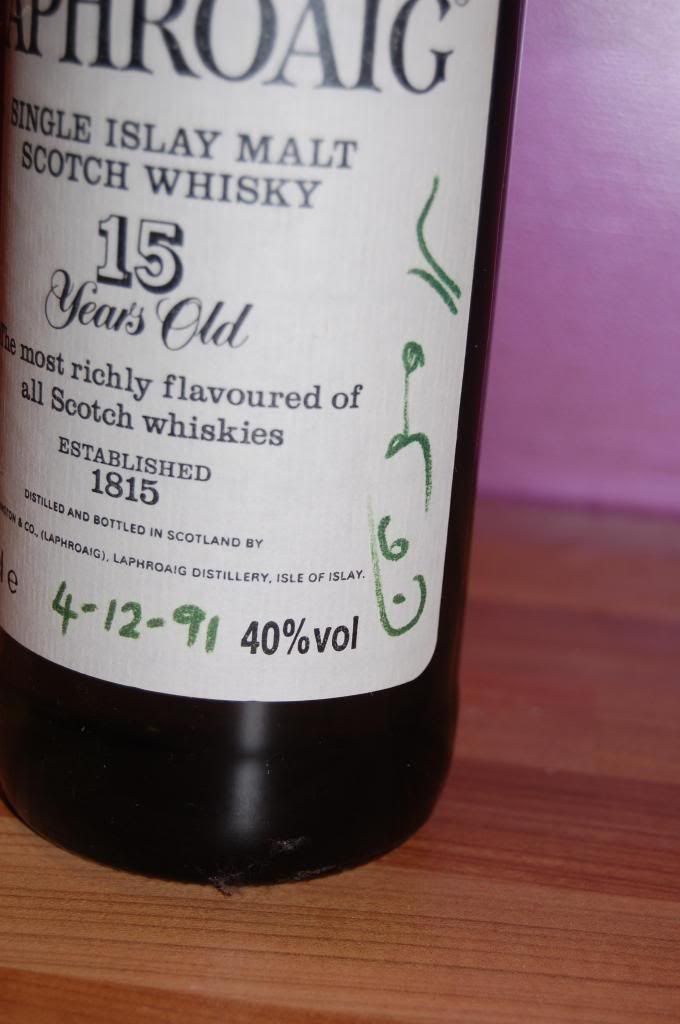 Now, question, where would you market them, I dont know wether to go for Scotch Whisky Auctions (decent fee's), WhiskyAuction (getting the German market but high fee's) .. or ebay? ...
Everyone's thought's would be appreciated.
Christopher