Forum rules
Please note items can not be offered for sale on this forum.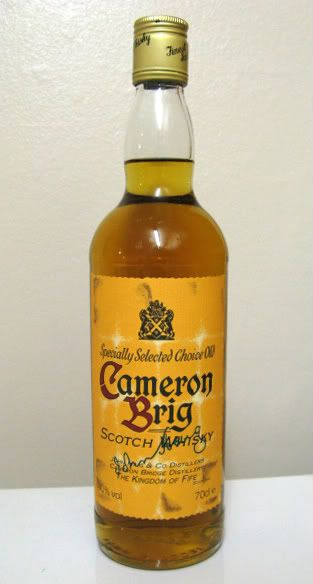 Was looking through some whisky sites and wondered if this label has become a rarity.
Cheers.
---
I haven't seen that label, but Cameron Brig is still bottled today.
I don't think you would be able to sell it for much however.
---
Hello corbuso.

I was only asking because this label was to be seen seemingly everywhere but suddenly it has vanished.
I'm aware that Cameron Brig is still on the market but with a different label.
I wonder why it was changed.

Cheers.
---
---
Return to "Collector's Corner"
Who is online
Users browsing this forum: No registered users and 1 guest