Been working on a collage of labels and whiskey box cut-outs for the bottles that had a stubborn labels. Wish I would have done this sooner having thrown-out some good packages and bottles: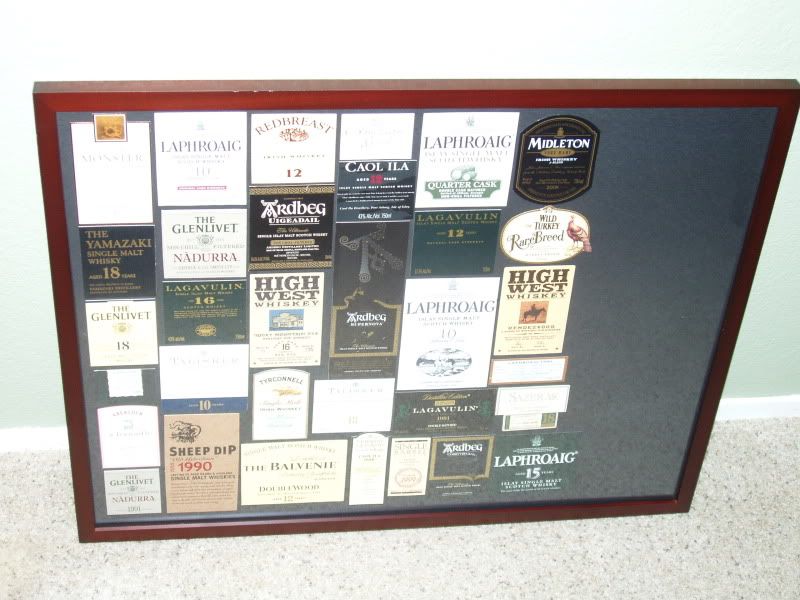 Sorry for the bad picture but as you can see it's two-thirds complete. Although it's tempting to find rare labels and add them I want it to be whisky I've owned or tried.
The off-white paper labels are the hardest (Laphroaig, Signatory, etc) to remove, especially if there's foil. I use a bamboo steamer with a careful razor, let them air dry, paste them to thin poster board to smooth-out the wrinkles, then cut out and paste onto the black foam core you see. American bottles are a lot easier to remove as most are decals that can be removed with a hot blow dryer and a patient hand.
The only one I'm missing that I'm currently enjoying (and stashing) is Laphroaig 18yo as it was not shipped with a tube. If anyone had a tube label they'd like to quickly cut out I'd happily pay shipping.